| | |
| --- | --- |
| League: | All WGA Members |
| Description: | To register, please only choose the "Guest Day $150" option. YOU MUST REGISTER AND PAY AS A PAIR. (Please disregard the $75 option to pay separately). Then select GUEST OF MEMBER from drop down and enter their name, email and handicap guesstimate! |
| Entry Fee: | $150 |
| Chairman: | Stacy Sochacki |
| Email: | wgaguestdaychair@gmail.com |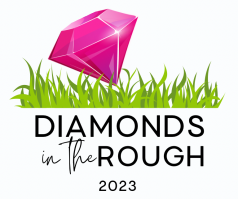 WGA Guest Day 2023, "Diamonds in the Rough" will take place on June 22nd.
All WGA members are encouraged to invite a non-member friend to this 18-Hole "Step-Aside" Scramble, followed by lunch at The Lawn.
We have some great prizes for you and your guest to win!
At 7:30am, free range balls will be available plus breakfast snacks and goodie bags. Golf will begin at 8am with a shotgun start.
The participation fee is $75 per person, payable as $150 for you and your guest together when you register. Green fees and cart fees will be charged to your account at the pro shop on the day of play. We are hoping for a sold-out event, so please register quickly.
Please have your guest's email and handicap (or guesstimated handicap) ready prior to registering.
If you would like to request playing with another pairing, to complete a foursome, please email wgaguestdaychair@gmail.com. It will be considered, but not guaranteed.